Bye, Bye Beige: 2020 Ventures Fearlessly Into the Bold and Beautiful
After a decade of subdued interior design dominated by farmhouse and mid-century modern styles, an unusual 2020 is swinging the pendulum back towards maximalism in American homes. In a celebration of excess to counter the pandemic's stripping down of our day-to-day, this year will be one to embrace daring colors and play with innovative materials.
To tell us more about this interesting shift, HomeLight spoke with three interior design aficionados from across the country on the biggest 2020 home design trends they're seeing crop up in their areas. We have:
Zelda Burk

of Portland, Oregon — a Senior Designer for JHL Design whose work is featured in renowned design publications Architectural Digest, Travel + Leisure, and ELLEDecor.
Joining from the other coast is

Luciana Fragali

, President of Design Solutions, Miami's go-to high-end interior design and architectural firm serving global clientele.
To connect these design insights back to resale value and homebuyer interest, Mary Murphy contributes her expertise as a top real estate agent who sells homes 59% quicker than the average agent in Cherry Hill, New Jersey.
Beyond magazine layouts, home decor showrooms, and celebrity home interiors, these trends are gaining traction in everyday homes, nationwide social media activity and national Google Trends search data indicates.
Here are the top 9 trends the experts say will influence home design in this wild year.
1. Heightened personal expression
A distinct overarching theme underlies 2020's biggest trends in home design: heightened personal expression. All three design experts observed a shift in homeowners' desire to embrace a more experimental approach to their interiors. Whether that means venturing into a bold color scheme or incorporating meaningful artwork, homeowners want their interior to better reflect their own style.
Perhaps this yearning for experimentation grew out of boredom from the unprecedented time spent at home during shelter-in-place. Or maybe, this desire to personalize our abodes is a collective subconscious reaction to the previous decade's white kitchens, gray walls, and ubiquitous farmhouse and mid-century modern furnishings that populated Target.
Top real estate agent Mary Murphy of Cherry Hill, New Jersey has another theory: that the rise in individualized design may be an inadvertent byproduct of the tight housing market.
Across the country, real estate agents have dubbed 2020 a hot seller's market, with a significant inventory shortage compared to buyer demand. In an environment where turnkey homes can receive up to 20 offers, Murphy shares that homebuyers usually need to compromise on their wish list and purchase a home that requires customization.
"[Buyers] are more open-minded and they're more willing to do some of the work themselves to make a home their own, and I think it's because they do have to settle a little bit. So they're Pinteresting and figuring out how they're going to make their home what they want it to look like instead of wanting to walk into one already done — because that's just not the option now," she observes.
Living in a blank canvas for coronavirus lockdown, many new homeowners find themselves reaching for a paintbrush, heeding the call to adventure to design something truly personal.
2. Dark, moody color palettes
The increasing shift from whites and light grays towards the darkside took a seismic leap in 2020, with deeper-tones progressing from interior design circles to American households. A quick check on Instagram confirms the trend with several hashtags lauding this broody aesthetic; #styleitdark showcases 169k tags and #darkinteriors features 163k.
To get the noir look, designers and homeowners alike are playing with rich color palettes of sapphire, emerald, eggplant, gold, graphite, and, most notably, the darkest shade of them all: black.
"A lot of people, surprisingly enough, in Miami are looking for black walls lately. Not necessarily just black, but also graphite and dark colors — the dark gray family," remarks Luciana Fragali, President of Design Solutions, a high-end design-build firm in Miami with clients in São Paulo, London, Boston, and New York City.
Murphy seconds the notion, sharing that she's seen the trend crop up in the Northeast real estate market she serves:
"I'm starting to see black [tones] now too which is a new one. I'll see black tiling, or I'll walk into a black powder room, or see black accent walls."
See shade-celebrating hashtags #paintitblack (140k), #blackpaint (88.7k), and #blackinterior (80.4k) for inspiration.
3. One-of-a-kind stone slabs
Cut from a single section of natural stone, a custom slab will elevate any interior to the next level. In 2020, designers employ slabs beyond kitchen countertops to create showstopping wall panels, formal dining tables, and fireplace surrounds.
"There are a lot of unique stone slabs out there that are almost a work of art that can completely transform the kitchen and really make a statement," shares Zelda Burk, Senior Designer at multi-disciplinary design studio JHL DESIGN in Portland, Oregon. Designing for high-end residential and commercial properties throughout the state, Burk has used slabs as powder room ceilings and single-piece pedestal sinks over the past year.
And not to be overlooked: the rise in imitation porcelain as a manufactured alternative to natural slabs. Though not as authentic as stone in principle, this high-performing material is generally considered more affordable, easier to clean, and gentler on the environment.
4. Kitchen islands 2.0
The next wave of kitchen islands has officially arrived in 2020, with designers reinventing the lines of this culinary focal point.
Custom waterfall
Typical island design mirrors the surrounding cabinetry, with a coordinating base and counter material on top. By contrast, waterfall island design drops a slab countertop down the sides of the island for a dramatic statement. In 2020, designers continue to push the envelope with custom details guaranteed to fascinate.
"Maybe the waterfall ends halfway down the side of the island and the other half is wood," shares Burk. "It's subtle, but it's something that's really special and takes a kitchen to the next level."
Double island
The double island trend came into focus in April when beloved filmmaker Nancy Meyers showcased her kitchen on Instagram, the design rivaling those in her films It's Complicated, Something's Gotta Give, and The Holiday. The post went viral with Vanity Fair, Architectural Digest, and HuffPost among others dedicating articles to the two island affair.
Stylish, even if a tad excessive, the double island socially enhances the kitchen, with designated counters for preparing and serving food and libations.
Two-tier island
Two-tier island design unites the eat-in table with the prep area, allowing guests to socialize with the hosts in an exciting new fashion. Fragali explains the theory behind the trend:
"When you have family or guests over, they usually get together in the kitchen of the house. So we're trying to make the kitchen look more luxurious with fewer appliances showing and having this table to complement the space so people can gather around while you're cooking or somebody else is cooking."
Two-tier islands most commonly include a lower, staggered table wrapping one or two sides of the island, almost akin to sushi bar seating. A more moderate approach to the trend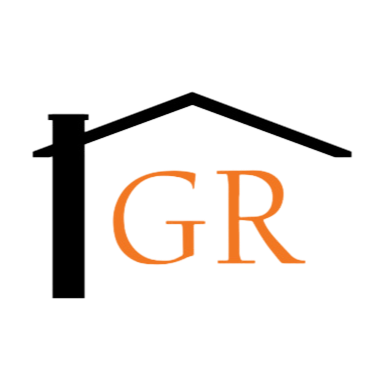 Author:
Grimes Realty
Dated:
November 3rd 2020
Views:
197
About Grimes: Grimes Realty Admin...